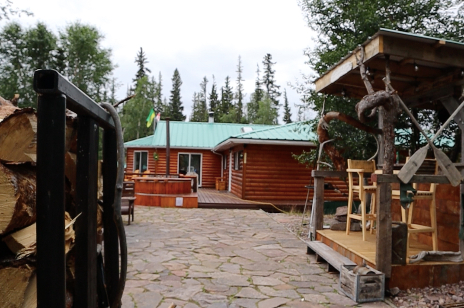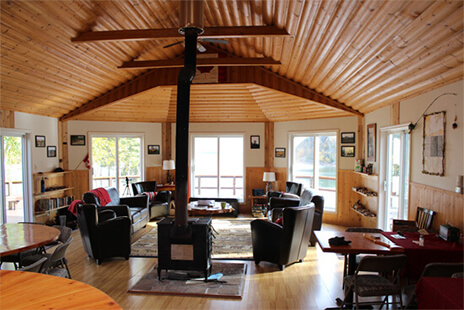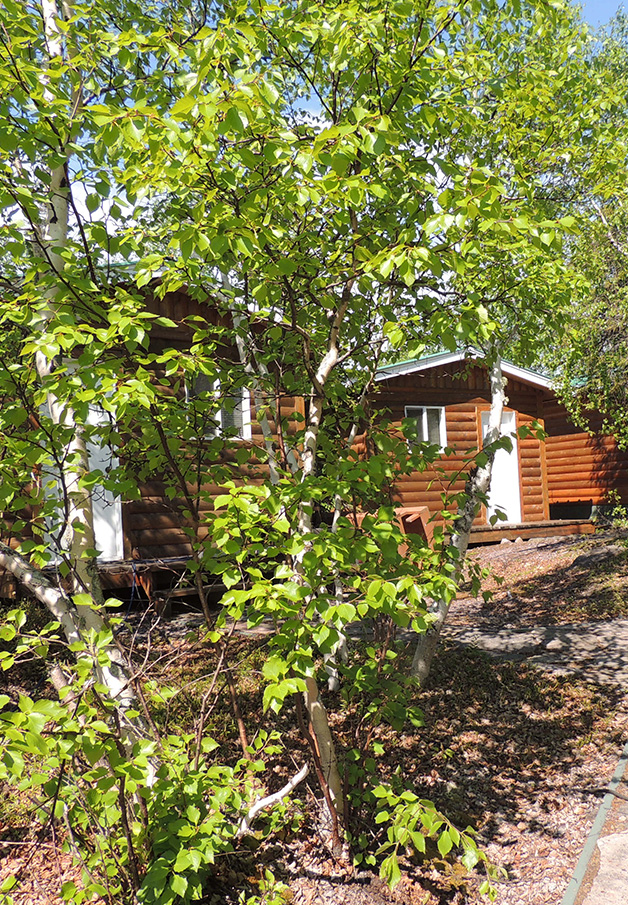 Indianhead Fishing Lodge has 4 guest cabins – each is equipped with two twin beds along with a sink and toilet.  You will experience a great night's rest listening to the sounds of nature.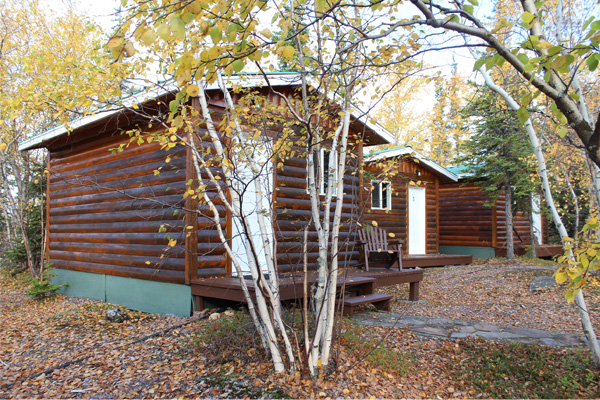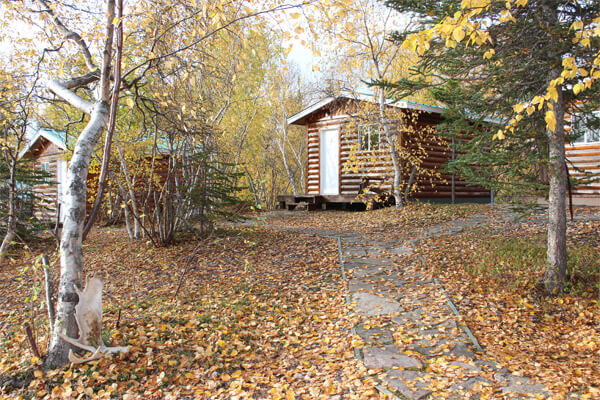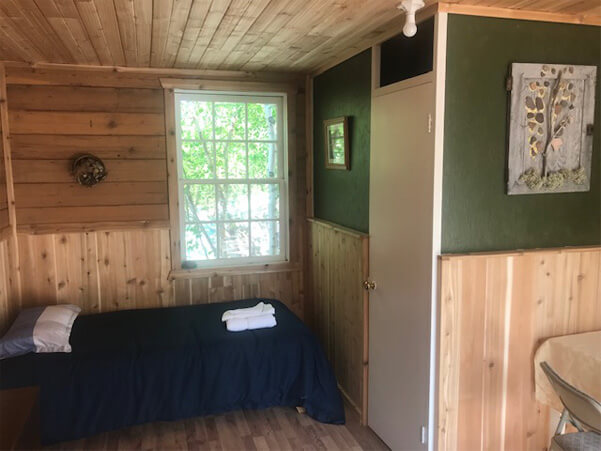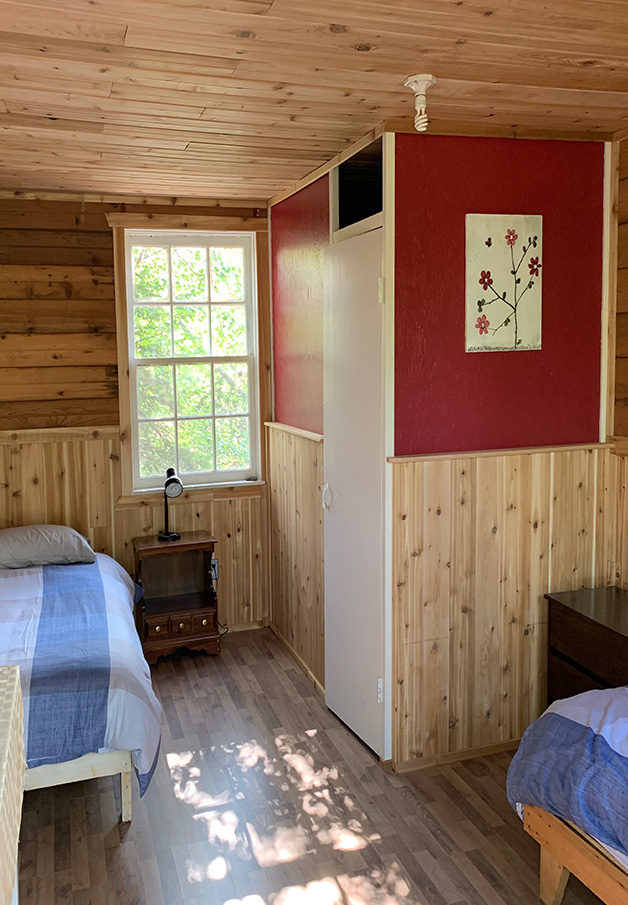 Each guest is allowed 50lbs of luggage.  The following items are recommended: rubber boots, inside shoes (we ask that all guests leave their outdoor footwear on the mats outside), rain gear, short and long sleeved pants and shirts, toiletries, a hat and sunglasses, sunscreen, and any alcoholic beverages that guests may wish to consume.  The days weather can change rapidly, so be prepared for all types of summer weather – and note that the weather in Northern Saskatchewan can be chilly throughout the summer.  Fishing rods and gear are provided, however, if you have an item that you would like to try, please feel free to do so.  A Saskatchewan Fishing License is required and must be shown upon your arrival at the lodge – these licenses can be purchased online at https://www.saskatchewan.ca/residents/parks-culture-heritage-and-sport/hunting-trapping-and-angling/angling/buy-an-angling-licence.
Indianhead Fishing Lodge Management and Staff will work hard to ensure your stay is everything you expected and more. You will be greeted by a member of our staff once you arrive at the lodge, and after a brief orientation, you will be able to settle into your accommodation to relax and prepare for a trip of a lifetime!
Guests are asked to bring all personal items as listed under 'What to Bring'. All food and non-alcoholic beverages will be supplied for the duration of your stay. We ask that guests bring their own alcoholic beverages (if desired), as they are not supplied.
Guests will be responsible for their travel to and from Fort McMurray.  Fort McMurray International Airport offers several flights daily from Edmonton and Calgary.  Your trip to Indianhead Fishing Lodge will begin and end with McMurray Aviation.  Please be advised that due to weather and charter flight schedules, we cannot guarantee the times of your arrival and departure from McMurray Aviation.  Fort McMurray has several hotels near the airport – please contact us prior to your trip for our recommended list.