Please contact us for pricing and availability – we book for the summer season from June 18 – September 26 each year.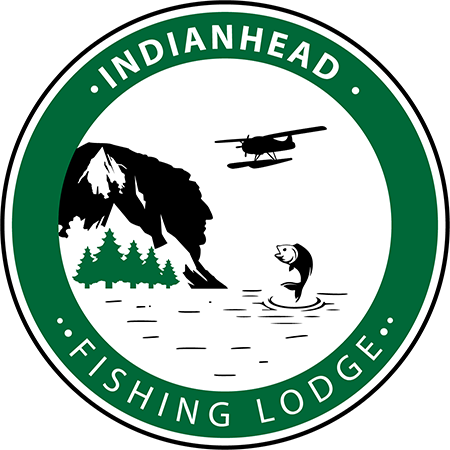 AMENITIES
Main Lodge
Air charter
Fly-in / Out
Central dining facility
Fishing guide
WiFi
Light Housekeeping
Electricity
Catered Meals
Boats, Motors, and Fishing Equipment
Showers/Flushing Toilets
Furnished Rooms & Cabins
Games Room
CUSTOM RATES
We welcome guests of all ages, please contact us for pricing and availability for your unique family situation, large groups or to book a corporate retreat.
Please contact us for available dates and pricing.
LODGE MEALS & DRINKS INFO
Indianhead Fishing Lodge has a chef on staff to make you amazing home cooked meals and snacks. All meals are served in the dining room in the main lodge. Breakfast is a buffet with a variety of freshly prepared breakfast items such as scrambled eggs, sausages, bacon and hash browns.  Lunch is either a shore lunch featuring the days' catch, or a packed picnic lunch (please give the chef notice the night before if you plan to take advantage of this option).  Dinner will be a buffet featuring main items such as roasted chicken, steak or pork chops and dessert.  Fresh baking and fruit will be available throughout the day in the main lodge, along with non-alcoholic beverages.
Reservations can be made online, or by calling 403-618-4662. We will be happy to answer any questions you may have regarding planning your trip. Confirmed reservations will a require a $1,000.00 deposit, with the balance due 30 calendar days before the date of your departure from McMurray Aviation. If your trip is booked with less than 30 days to departure, the cost of the trip must be paid in full to confirm. If you need to cancel your trip for any reason before the 30 day departure date, the deposit of $1,000.00 will be transferable for a period of one year towards another trip. Any cancellations within 30 days will forfeit. We strongly recommend travel insurance as we cannot guarantee unforeseen circumstances.
You will be required to arrive at McMurray Aviation one hour prior to your departure time of 9:00am to ensure adequate time to check in yourselves and your gear. On the day of your departure, flights will leave at 11am. Unfortunately, due to inclement weather, we cannot guarantee that your flight to or from the lodge will be on time, so please take this into consideration when planning your travel arrangements. Fort McMurray Airport offers several flights a day to various destination in Canada. If your connecting flights require you to stay in Fort McMurray, several hotels are in close proximity – these include The Radisson, Microtel by Wyndham and the Quality Hotel to name a few.